Having clearly defined Position Descriptions is the first step in the process building the right team for your office.  I often receive questions from clients related to staffing issues in their office. And, I often answer their question with a question – What does your position descriptions say?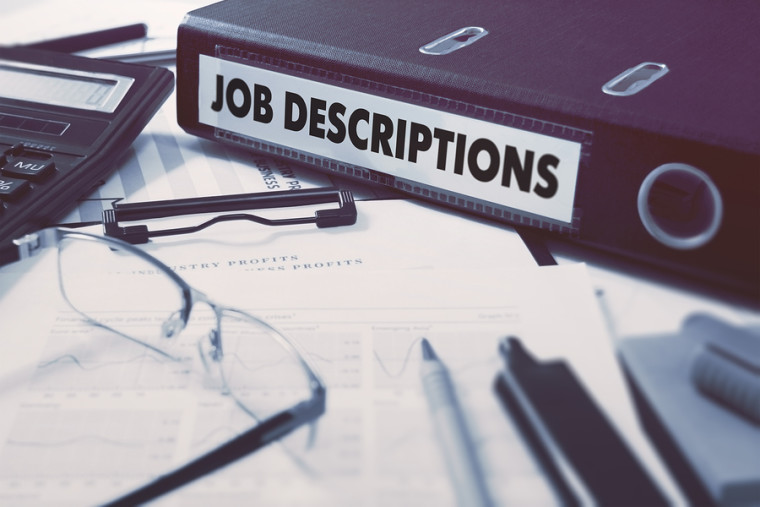 Having accurate job descriptions is the cornerstone to managing your team.  It is the basis for evaluations, compensation reviews, and establishing an equitable wage and salary structure within your office.  Here are 5 reasons for having well defined Position Descriptions for your business:
Position descriptions clarify who is responsible for what tasks within the office and define relationships between team members.  When job descriptions are carefully administered, they can be used to settle grievances, minimize conflicts, and improve office communications.
Position descriptions help your employee or applicant understand the responsibilities and essential functions that are required and how the position fits within the structure of your business.  This not only enables your team members to assess the importance of everything for which he or she is expected to do, but it also provides a basis for which to determine whether an applicant with a disability is qualified for the job.
Position descriptions are very helpful to prospective applicants applying for jobs on your team.  They provide information about the knowledge, skills, training, and education needed to perform the tasks being asked of them.  By using this tool in your business you can prevent unnecessary miscommunications with your applicant and increase the chances of success.
Position descriptions can assist you with recruiting team members.  When the rest of your team, or even your network of contacts, understand what you require of the person you are seeking they can assist you in gathering qualified candidates.
Position descriptions help you, or the manager of your business, analyze and improve the company's structure.  They reveal whether all the responsibilities of running your business are adequately covered.  If things are not being accomplished or you find deficiencies in the way work is being done, you can easily fill in the gaps by updating your position descriptions.
To help you with your Position Descriptions, whether you are just getting started or looking to revise what you currently have, I put together a few templates that you can download for free.
Mike DeVries is a CERTIFIED FINANCIAL PLANNER ™, Enrolled Agent,  and a Certified Healthcare Business Consultant focusing on helping healthcare professionals. If you would like to learn more about becoming a client, contact Mike at www.vmde.com.