Podcast: Play in new window | Download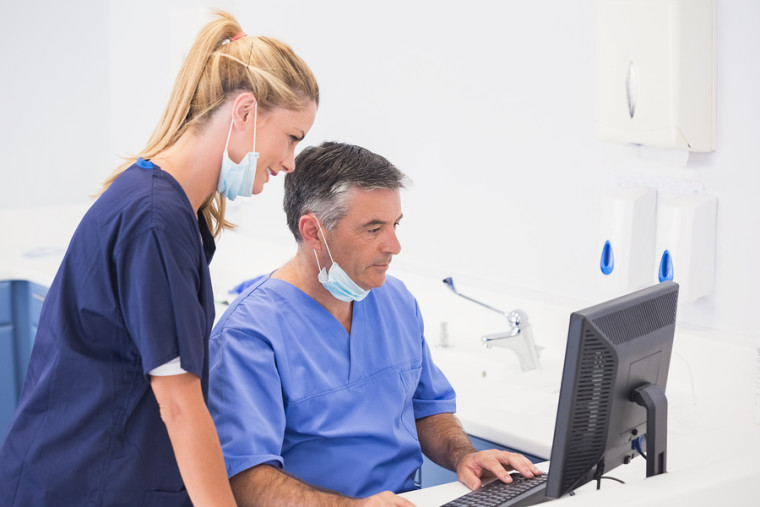 Episode 012
Doctors Business Management Show
If you Like the Show, Encourage Us with Your Support
Focus
Are you maximizing your Hygiene Practice? Productive, Profitable Dental Practices always have a productive hygiene department.
Your Dental Hygienist is an important member of  your team in assisting your patients with their oral care.  Under the new government health reform, which includes mandatory oral health benefits for children and young adults up to 21 years old, the role of your hygienist will continue to evolve and expand.  In addition to the role of your Hygienist and the work they do for your patients, the business aspects of this segment of your business are also very important to the overall profitability and success of your practice.  In this episode, Mike and team members, Mary Millar, RDH, BS, and Ben Lane CPA, JD discuss Measuring Key Hygiene Department Business Components to improve the bottom line of your Dental Practice.
What's good for Your Patient, is good for Your Practice. - Michael L. DeVries, CFP®, CHBC, EA
Click To Tweet
 Discussions on the show include:
What are some key indicators that a Dentist should be measuring regularly?
Benefits of a Written Standard of Care and Communications with your Team 
Assessing various components of your Dental Hygiene Business
What is a Podcast and How to Subscribe for FREE
If you Like the Show, Encourage Us with Your Support
A podcast is a free downloadable audio show that enables you to learn while you're on the go.  To subscribe to my podcast for free, you'll need an app to listen to the show.
For iPhone/iPad/iPod listeners – Grab your phone or device and go to the iTunes store and search "Business Management Show"  This will help you to download the free Podcasts App (produced by Apple) and then subscribe to the show from within that app.  Every time I produce a new episode, you'll get it downloaded right on your iDevice.
For Android listeners – Download the Stitcher Radio app (free).  My show is not currently listed on Stitcher Radio. You can use the RSS feed and follow the directions in the next sentence.
For podcast enthusiasts – If you already listen to podcasts and have a podcatcher that you prefer, the feed you'll need to add is http://feeds.feedburner.com/mikeldevries/xyjA
For those who don't have a mobile device – You can always listen to the show by clicking the audio file at the top of this page.  You can see a listing of all shows here.
Mike DeVries is a CERTIFIED FINANCIAL PLANNER ™, Enrolled Agent,  and a Certified Healthcare Business Consultant working with healthcare professionals. To learn more about becoming a client, contact Mike at www.vmde.com.