Podcast: Play in new window | Download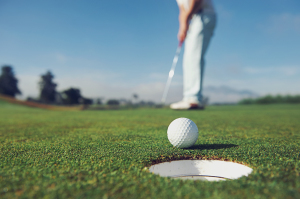 Episode 005
Doctors Business Management Show

Here are some options for listening to this podcast:
Click on the Play Button above and listen now
Click on the "Play in New Window" link above so that you can listen and continue to use your current web browser
Click on the "Download" link above to download and store the mp3 file enabling you to listen to the content later
Subscribe to the Podcast on iTunes so that future shows are automatically ready to listen to when they are published – Click Here to Subscribe
Focus
In this episode, Mike DeVries & Co-Host, Ben Lane, visit with Mari Martin from Performance Strategies Group (www.psgteam.com).  Mari is the founding partner of PSG where she consults with businesses, teams, and individuals to improve communications, productivity and efficiencies in the work place.
To become a great golfer, you need to practice.  Spending time on the basics of golf is important if you desire to take your game to the next level and score well.  Using this analogy of golf, Mari walks us through four steps of working on your game in business to take your business to new levels – to Practice on Purpose.  These steps include:
Working on Knowing Yourself
Working on Your Team
Working on Communications
Working on Reducing Stress
Physicians, Dentists, or any business owner will benefit from working with a team that is working on their individual game for the benefit of the business.  Mari explains how using an assessment tool, like the Kolbe, can help business leaders not only understand themselves better as leaders, but will help them lead and manage people according to their strengths.  When you help your team work with their strengths, they'll excel; force them to work contrary to their strengths and you will have a stressful workplace that can result in costly turnover.
The most valuable assets in your business are your employees - Michael L. DeVries, CFP®, CHBC, EA
Click To Tweet
If you want to improve your business and reduce stress at work, at home, and at Play then invest 25 minutes in taking a Kolbe Assessment with the assistance of a Kolbe consultant, like Mari Martin.  Doing so will positively change your business and your life for the better.
 Are you frustrated with your hiring process?
Are you looking for team members that fit into the culture of your office?  
Are you uncomfortable and dislike interviewing people for your open position?  
Would you find it helpful to have a partner that is focused on helping you find the right fit for your office?
If you answered, yes, to any of these questions then our service, the 
Right Staffing Solution,
is for you.  To assist you find the
Right Fit
for your office, our services provide you with the
Right Solution
:
Right Staffing Solution Services include:
Review/establish a

Position Description

for the

Right Fit

Analysis of the

Right Fit Compensation Package

Composition of a

Right Fit

 

Placement Ad 

Conducting a

Right Fit

 

Interview

Assessment of the

Right Fit's

Talents, Skills, and Values

Background Check of the 

Right Fit

Implementation of

Right Fit

 

Employment Forms and Agreements

Right Fit Healthcare Compliance Certification

– HIPAA Privacy/Security & OSHA
People who wish to work in Healthcare desire Purpose, Worthwhile Work, and to Make a Difference.  Utilize the
Right Staffing Solution
to make a difference in your office.  To learn more about the
Right Staffing Solution
for your business, contact Mike DeVries or Ben Lane at (616) 949-9030.  Investing in yourself and your team will provide you with a long-lasting rate of return – a team that works well for you.
Mike DeVries is a CERTIFIED FINANCIAL PLANNER ™, Enrolled Agent,  and a Certified Healthcare Business Consultant focusing on helping healthcare professionals. If you would like to learn more about becoming a client, contact Mike at www.vmde.com.